motiograph silent movie projector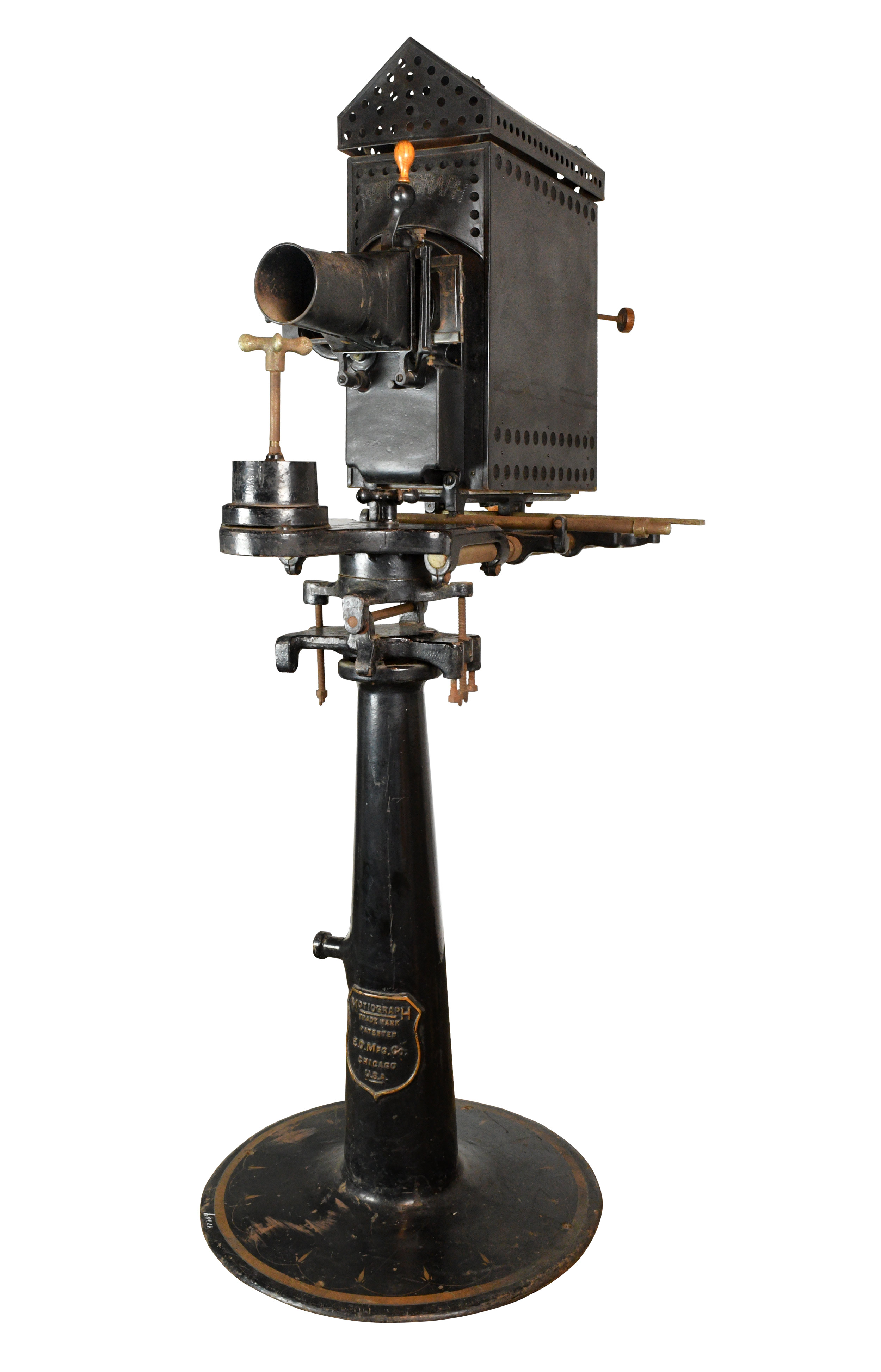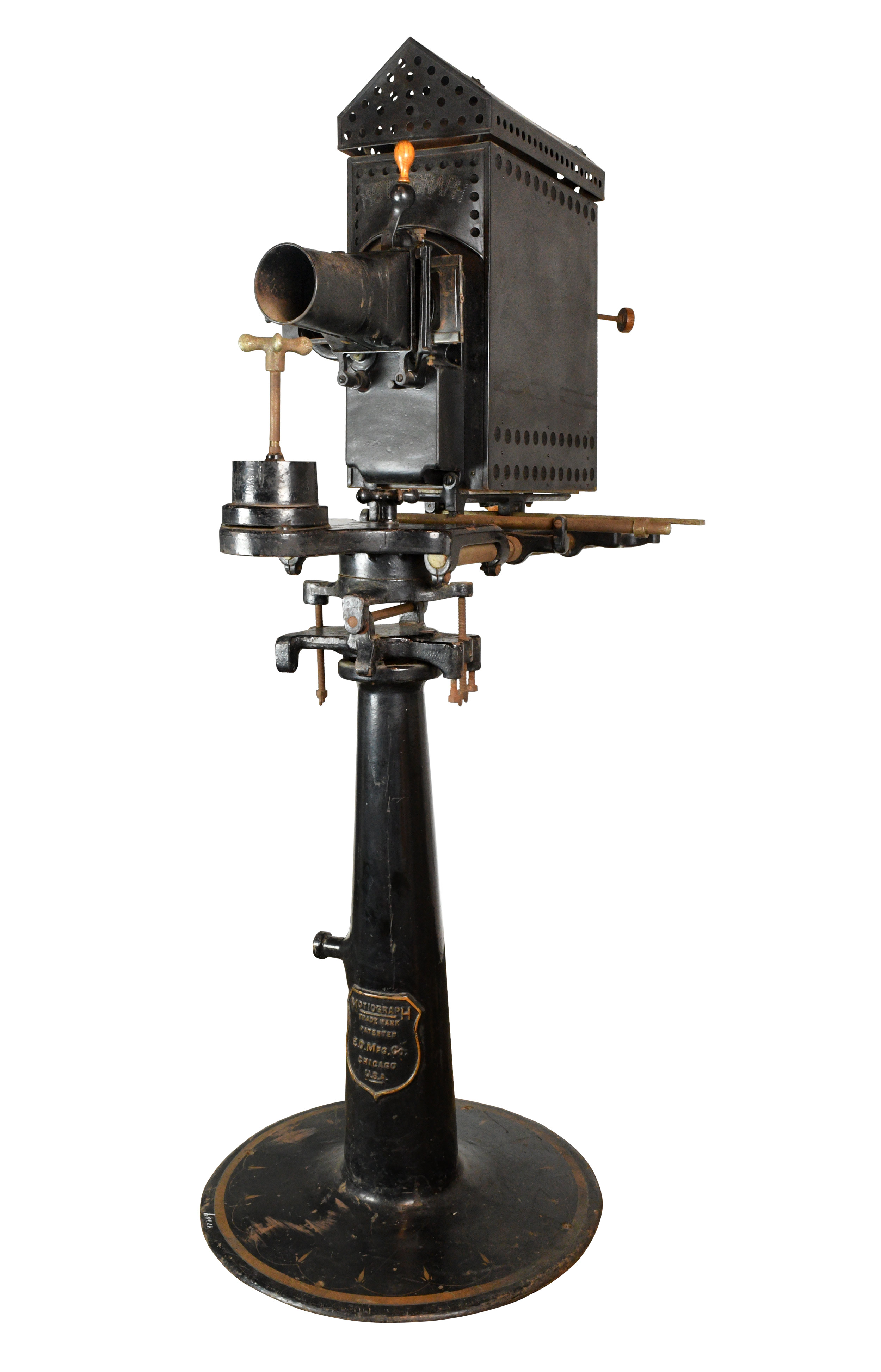 sold out
motiograph silent movie projector
SOLD!
AA# 47904
This Motiograph hand cranked silent movie projector would make an excellent conversation piece for the cinema lover, or the perfect project for an industrious DIY'er. An embossed emblem on the side of the pedestal reads "MOTIOGRAPH - TRADEMARK PATENTED E.O. MFG. CO. CHICAGO U.S.A." Gold embellishments encircle the bottom, adding a decorative touch, and four holes are placed around the base, allowing you to easily mount the projector into the floor if desired. The side panel opens up to reveal the inner workings, and multiple knobs and levers are visible on the exterior.
*Missing film reels and various other parts. In its current state the projector is non-functioning.
Circa: 1916
Condition: Good
Finish: Original
Country of origin: USA
Measurements: 62" tall x 22" wide x 40" deep

Freight shipping within the continental United States. International shipping also available. Please contact us for a quote.
Architectural Antiques will consider reasonable offers.
Be sure to include the Product ID (AA#) when making your offer.