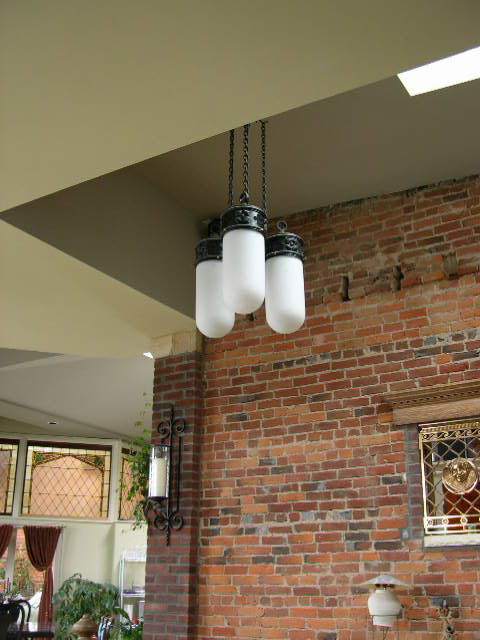 Remodeling an 1890's three story store front in a historic St. Paul neighborhood takes perseverance and dedication, but the results can be unique and wonderful.
The owner of this loft space is a huge fan of architectural salvage. Each reused item was hand selected and so well planned that many items appear to have always belonged in the space.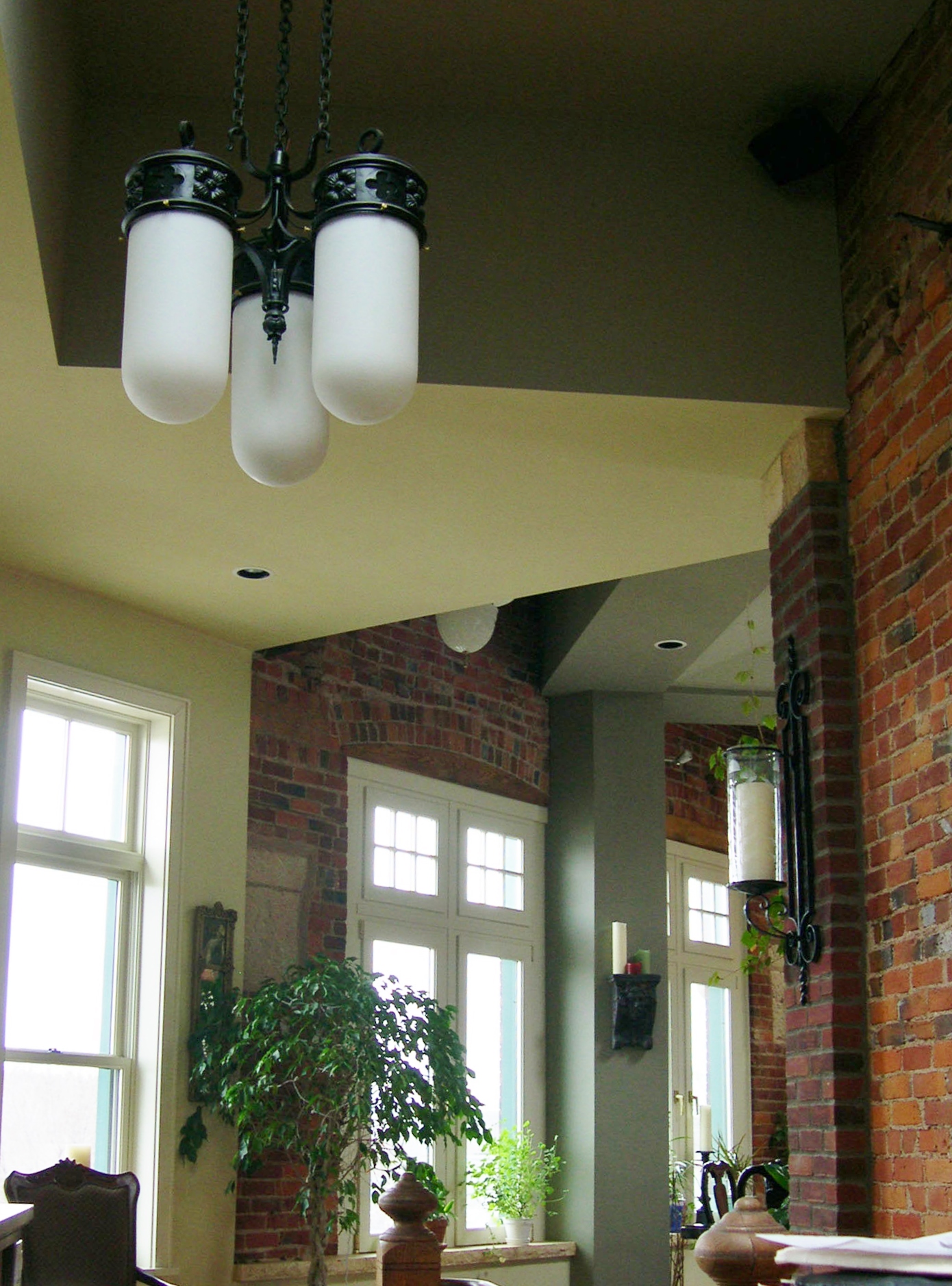 Construction began by taking the space down to the studs, replacing windows, exposing original brick walls and timbers for texture and opening up the space to a multitude of unique design possibilities.
On the south portion of the building, a separate living space was created using original windows from a church, diffusing warm light into the dining area.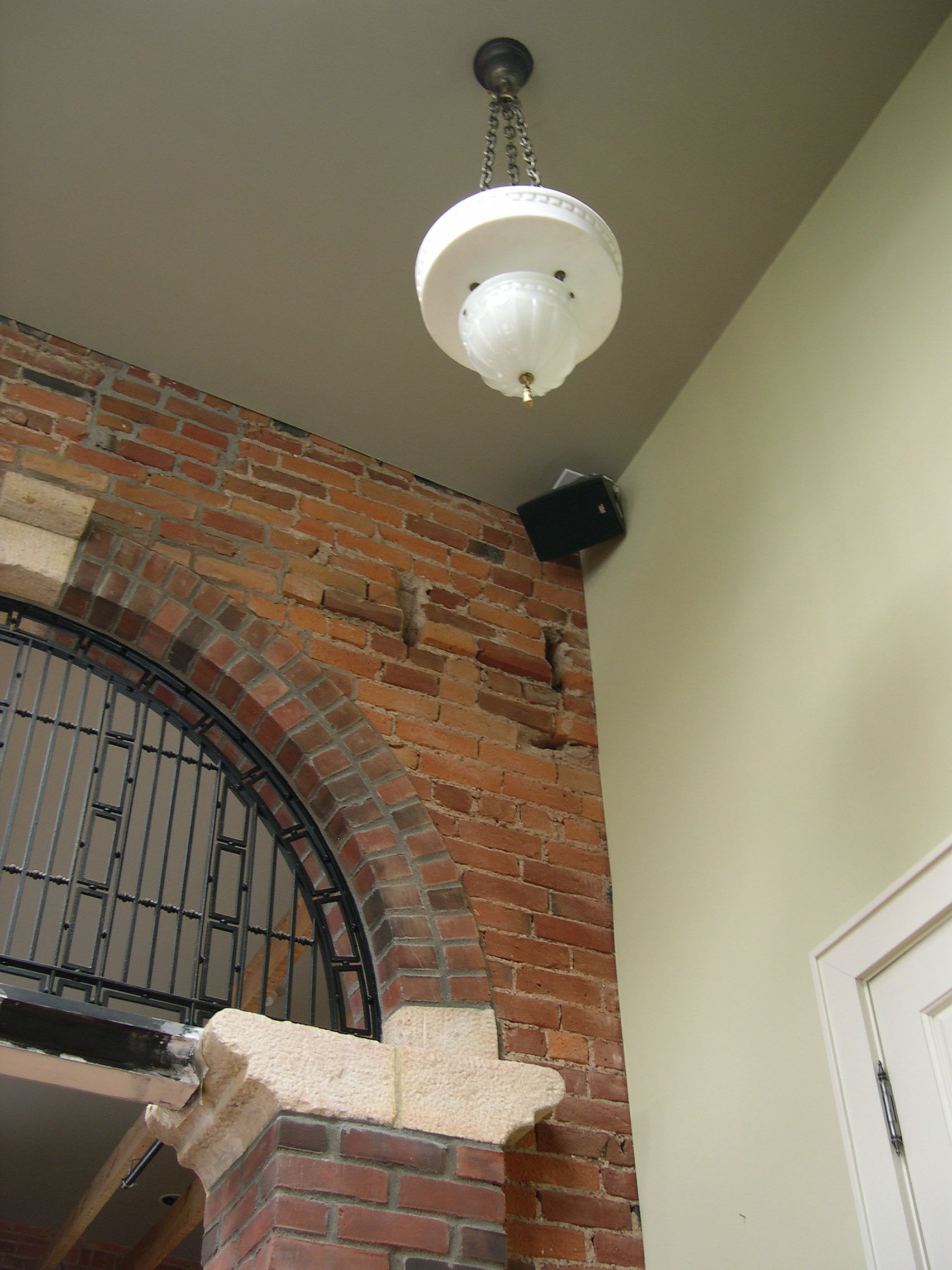 Overhead hang original milk glass department store fixtures salvaged from the Colorado Springs Hibbard's Department Store, the oldest known store in Colorado, which added clean lines and elegance to the loft space.
For a little whimsy and fun, a set of three cast iron and velvet theatre seats were added as dining room seating.
Nostalgia is created at the hearth, where an original marble fireplace mantel and gas insert is used as a source of warmth and beauty, creating an interesting focal point while staying within the original time period of the building.
An early 20th century iron arch is built into a brick wall with original limestone capitals and keystone, showcasing the handsome and substantial iron and making it look as if it is part of the original structure.
Loft Exposure