Concealing the bright naked electric light bulb was the goal at the turn of the century art glass shade companies of Tiffany, Quezal, Steuben & Lustre Art.
Steuben Art Glass Shades are lasting pieces of art in any room they illuminate.
Fredrick C. Carder founded Steuben Glass Works in 1903. There his experimenting with colored glass was brought to an art with Carders ability to bring something called Gold Aurene to his colored glass. Carders art in glass would match the collectible colored and iridescent glass being created by his contemporaries at Tiffany & Quezal. Up until 1932 Carder created signed art glass shades with 140 hues and colors in over 7000 amazing shapes at Steuben Glass Works. Steuben Glass Works last know piece of Art Glass was created in 1943. Today, a Signed Steuben Art Glass Shade has become more than a collectible.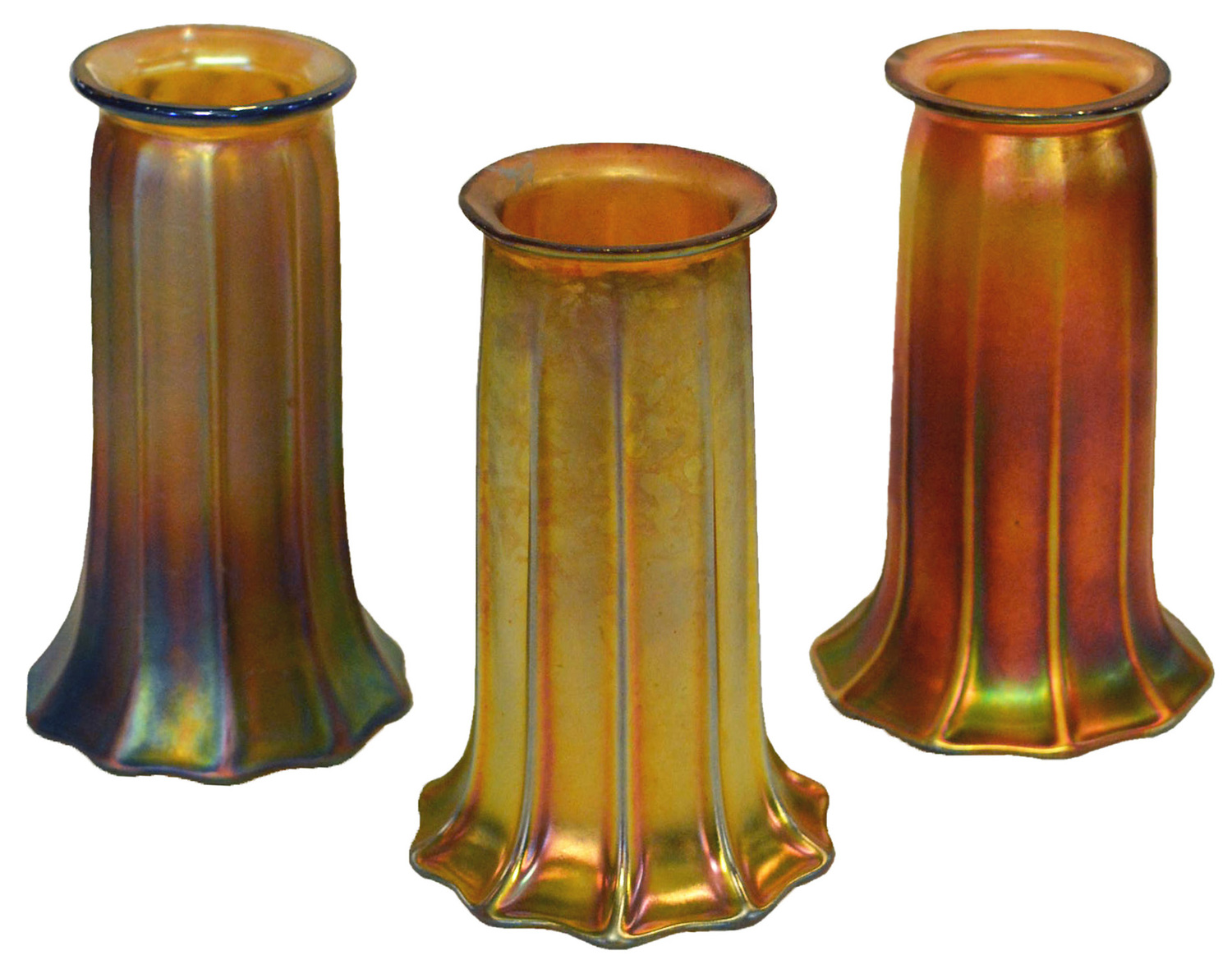 Art glass shades and other glass piece like candleholders, drinking glasses, finger bowls, vases and even some lamps were all hand made until 1924.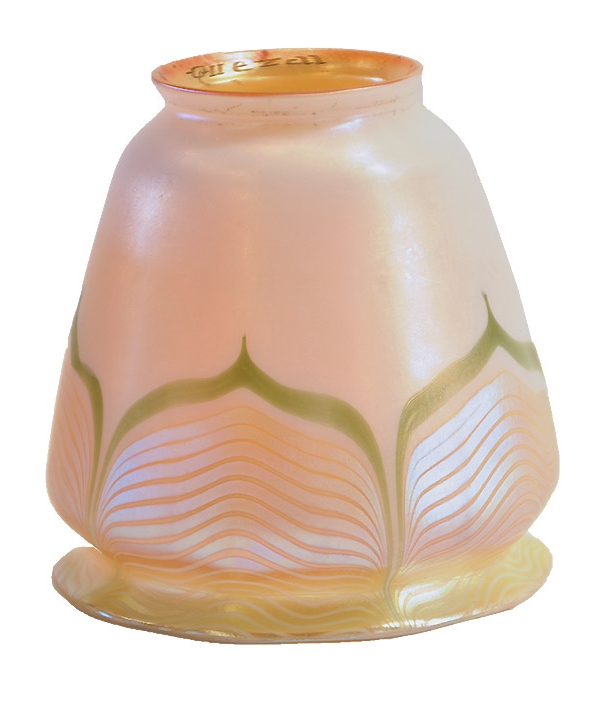 Quezal Art and Decorating Glass Company
Named after a rare bird (the central American Quetzal) and started in 1902 by Martin Bach and a few others who had already made major contributions at Tiffany Glass & Decorating Company as a chemist (wow art & science & nature). No longer an employee of Louis Comfort Tiffany, the science and art at Quezal led to an endless supply of designs and colors of all hand blown art glass including art glass shades.
Even back at the turn of the century Quezal glass piece sold at prices higher than other art glass pieces of the time.
The distinctive signature that has the look of gold & platinum on all Quezal pieces was actually written with a stylus.
Lustre Art Glass Shades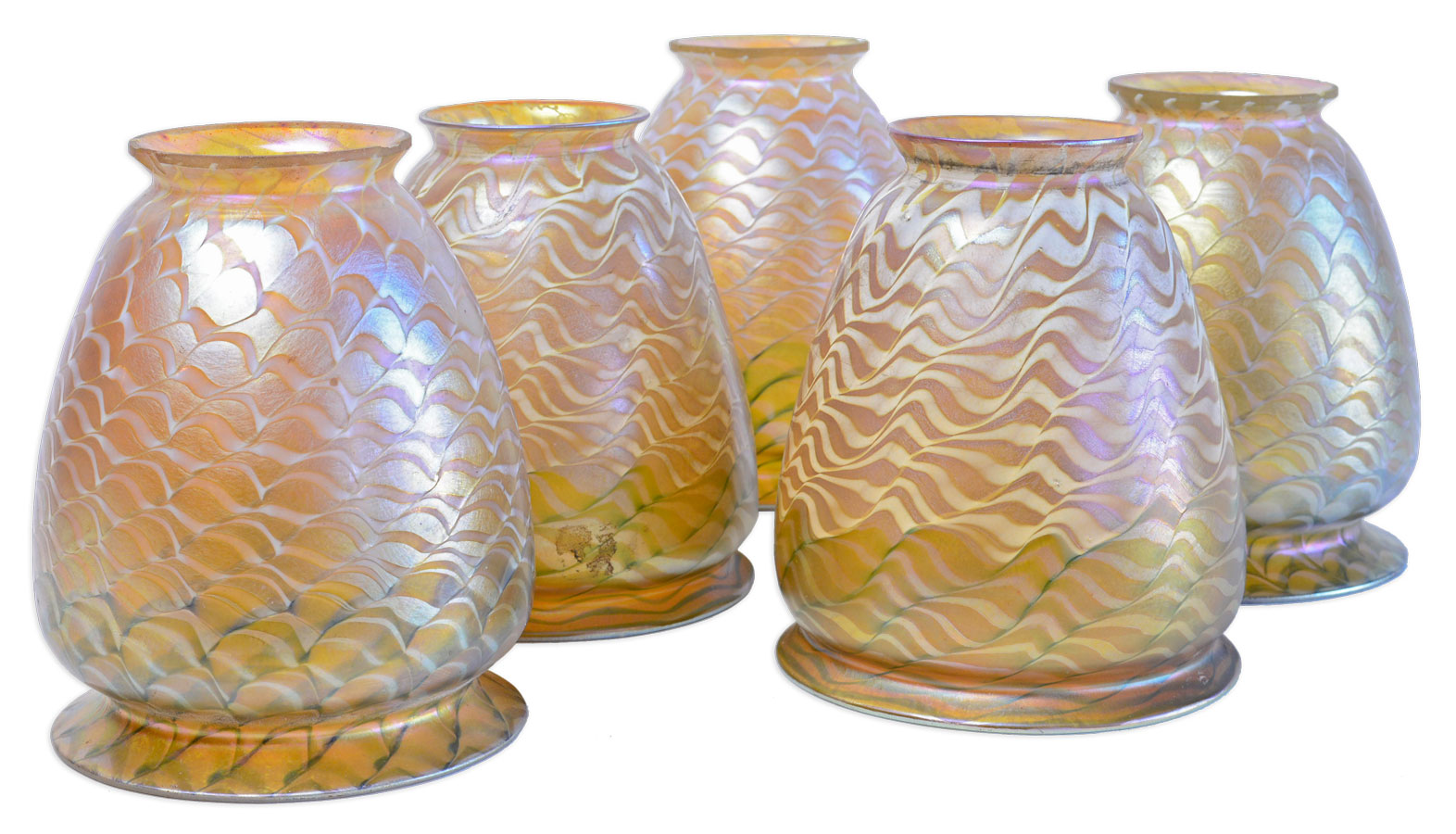 Doesn't it make sense to cover that harsh bulb still today? Cover bulbs with a glass shade, but cover it with a piece of original built-in art glass. Illumination has never been so beautiful as when it is seen through an original art glass shade.
Illumination with Art Glass